Denver Paintless Dent Repair FAQs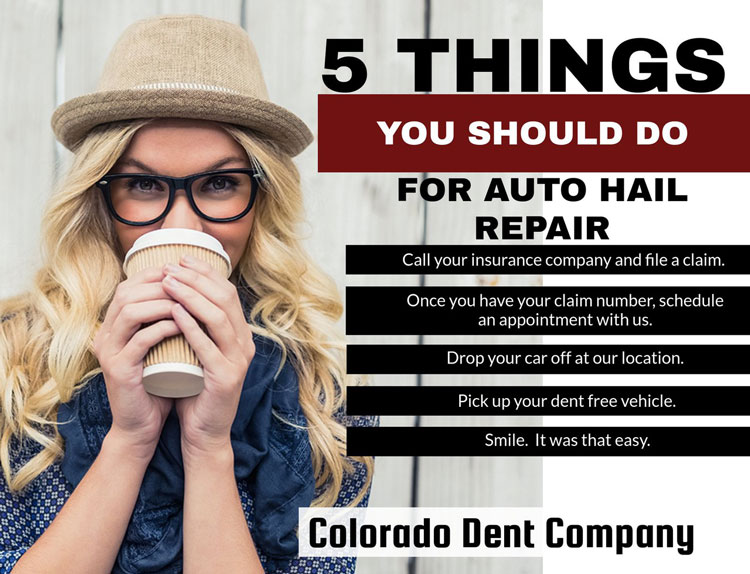 Will I have to pay a deductible?
No!  If we repair your auto hail damage, we will waive your insurance deductible.  Our Paintless Dent Repair (PDR) process is so efficient and cost effective in repairing hail damage that we are able to pass that savings on to you.
Will my insurance rates go up?
No!  In almost all cases, your rates will NOT go up for filing a auto hail damage claim.  Insurance companies consider this as an "Act of God" and no fault of your own.
Do you have rental cars available?
Yes!  We have a free rental car program available to you while your vehicle(s) are being repaired by us.  We work with national car rental companies.
Will insurance cover my auto hail repair?
If you have full-coverage or comprehensive auto insurance then your insurance will cover auto hail repair.  Insurance will not cover your repair if you have liability only coverage.
Do you work with my insurance company?
Yes!  We work with all insurance companies.  We even handle all the paperwork and deal directly with the insurance adjusters.
How long will the repair take?
3-5 days is typical depending on the damage and volume. When you make an appointment we will be able to give you a far more accurate time estimate.  We specialize in auto hail repair and our paintless dent repair is typically much faster than a traditional body shop.
Why should I use PDR instead of a body shop?
Paintless dent repair is not only cheaper and more efficient but it also saves your factory paint since no cutting or sanding is involved.  You can read more about it HERE.
Have a question or want to schedule an appointment?
You can call us at (866) 685-4245 or fill out the form below.  We constantly check our messages and will get back to you shortly!